Thanks to our friend Chris Langlois, we received a couple of photo's from Doc Roe!
Unfortunately there are no storys with the photo's, but we want to share these with you.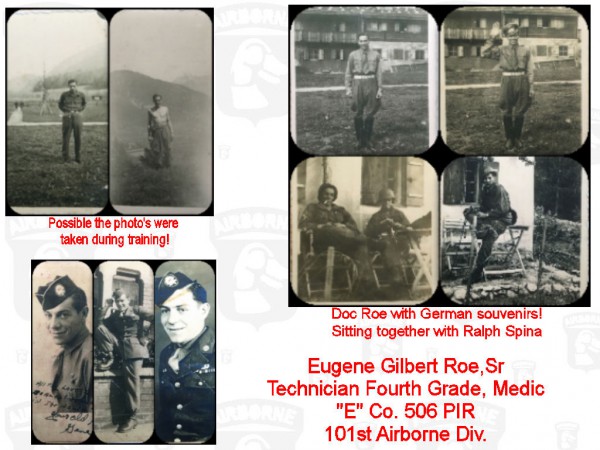 On the photo where Roe sits on a table with a Luger in his hands, you see on the left side a sword. Spina told a story that Roe got that sword out of a German dentist's office. He broke it into thirds and shipped it in his bag. Once home, he welded it back together.