During the 2003 Band of Brothers Tour we met the US participants and veterans at the Hartenstein Hotel (Oosterbeek).
Today, it looks very nice, a tribute to the men that fought at that very location, during Market Garden, in 1944.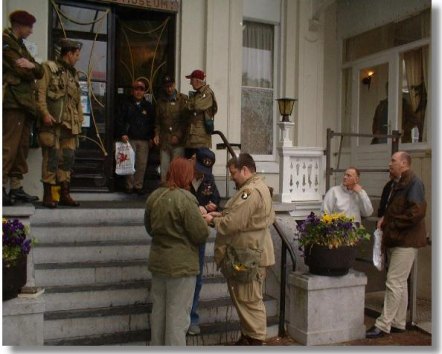 But Oosterbeek and Arnhem had been hit very hard by the fierce battle in September 1944.
The British Paratroopers made a heroic stand at this monumental building, now a museum.
The next photo; courtesy of Maj. C. Willis. Is this the Hartenstein building, we wonder ?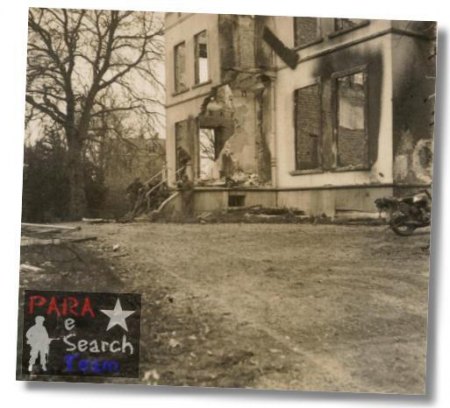 The motorcycle on the right is a Matchless G3L 350 cc (1941,42,43,or 44)
According to Lex Schmidt these motorcycles were taken along in the gliders.
The graphic pictures below were also made by Major Charles Willis. He took this pictures when Arnhem was liberated.
The Major, 49st West Riding Infantry Division -Polar Bears- 10th DLI, 2nd Essex) donated this pictures to CJ Jansen.
It gives you a first hand account of the events that unfolded before his eyes…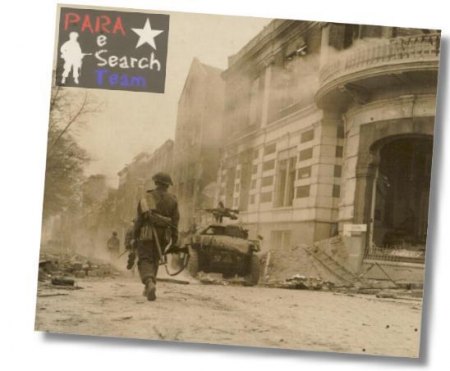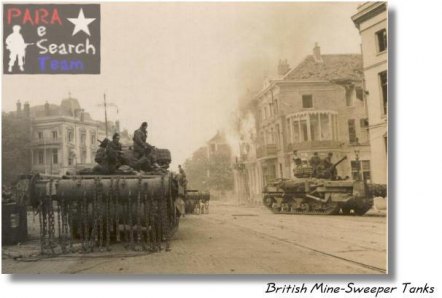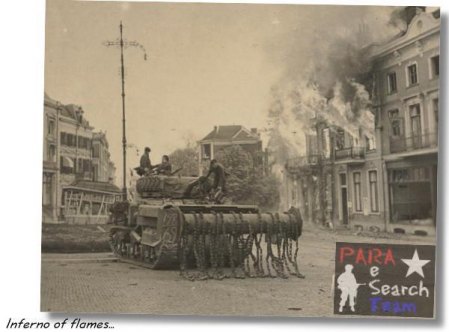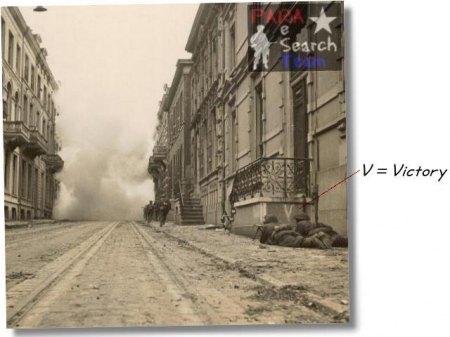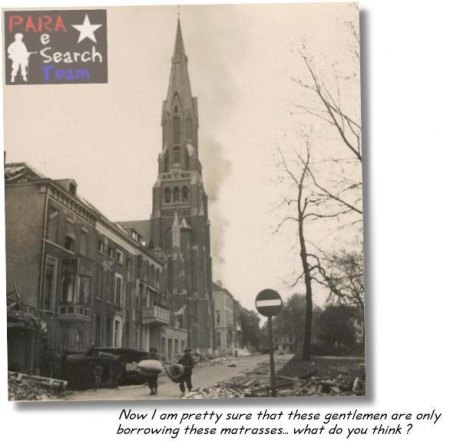 These rare pictures are pretty special for all of us 'Dutch', but for some of the members of
the Screaming Ducks they are extra special since they were born and/or still live in Arnhem.