The definition of a snowbird is both: 'A bird that sings a song it always sings' and 'A person moving to a warmer region'.
In case of the attending crowd both of these definitions are true; they migrate to Florida, meet old buddies and remember !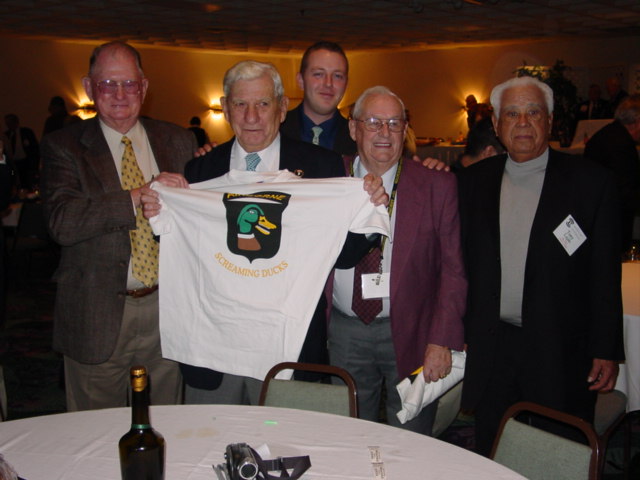 The B-Co 502nd Veterans; Jay Nichols – Rinaldo Angilini – Paul Adamic (Living History) – Norman Watson – Tony Lujan.
Paul Adamic, a good friend of us, is working on the history of our beloved B-Company 502nd PIR – 101st Airborne. Great !!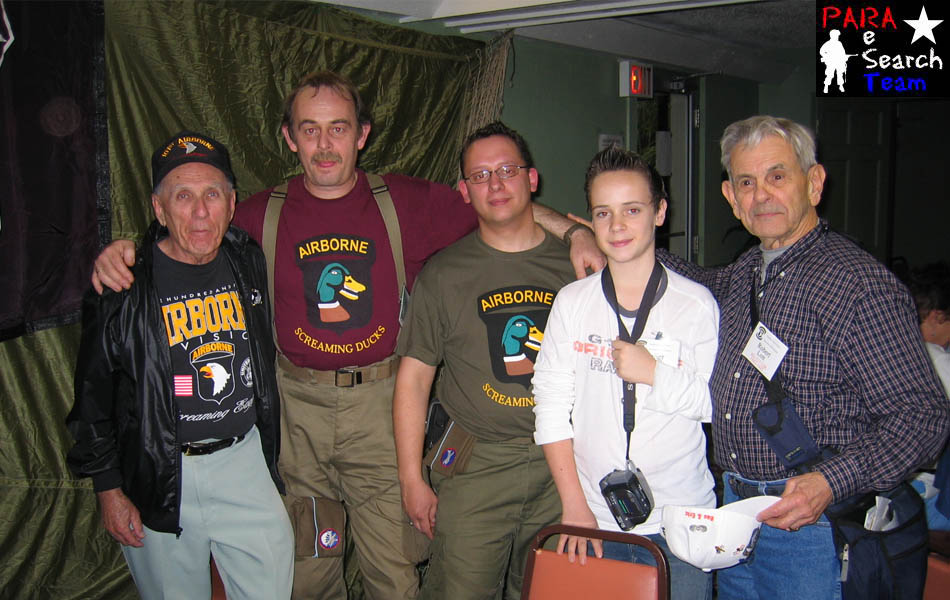 Carmen Gisi (327 GIR), Cees Jansen, Dennis 'Digger' Vink, Rogier Jansen and Bob Lott (327 GIR).
Cees Jansen and Dennis Vink, Members of the Para Research Team (c) and Screaming Ducks attended the Snowbird Reunion 2006.
An escape from cold and wet Holland, Cees took his son Rogier with him. Meeting old buddies and stocking up on US BBQ sauce !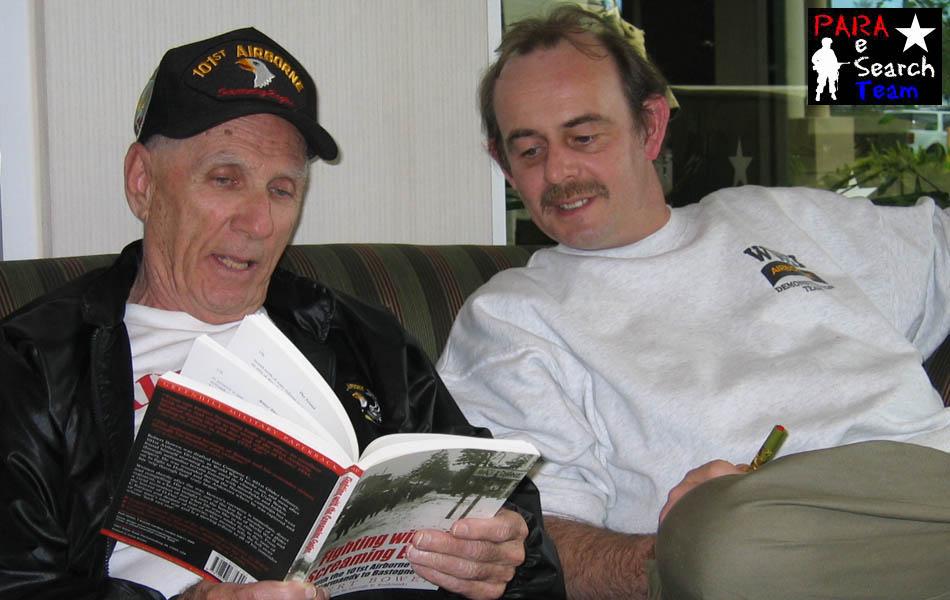 Carmen Gisi (327 GIR) and Cees Jansen check details in the book by the late Bob Bowen (327 – 401 GIR).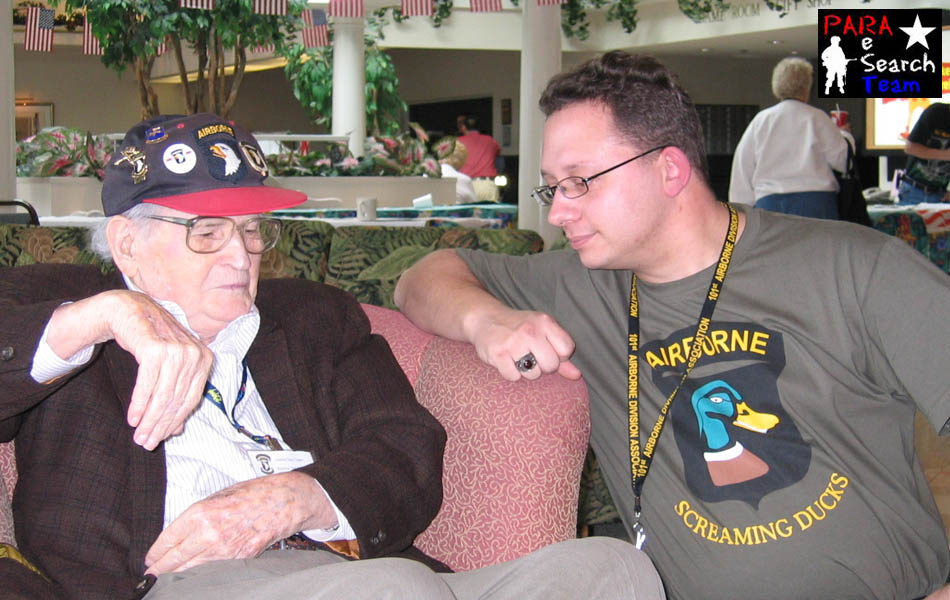 Jim Robinson (Arty observer 377th) and Dennis Vink.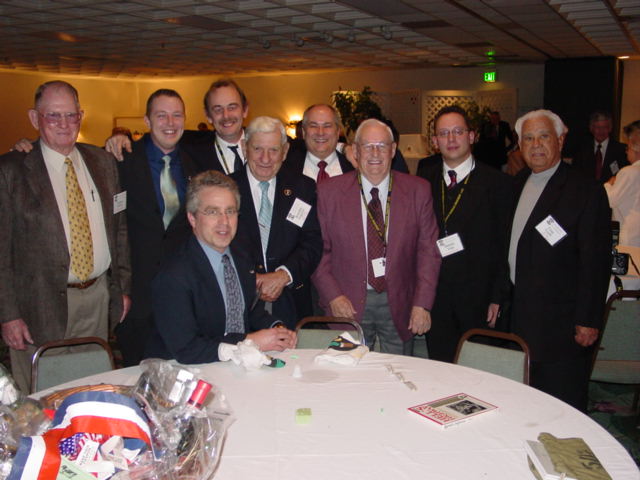 The B-Co 502nd Table and the Bucket of Booze they won !
Pictures by Para Research Team (c): Cees Jansen – Dennis Vink.
Special thanks to Mr. J. Bigley for additional Pictures
A salute to all US Veterans of WW2: LEST WE FORGET !